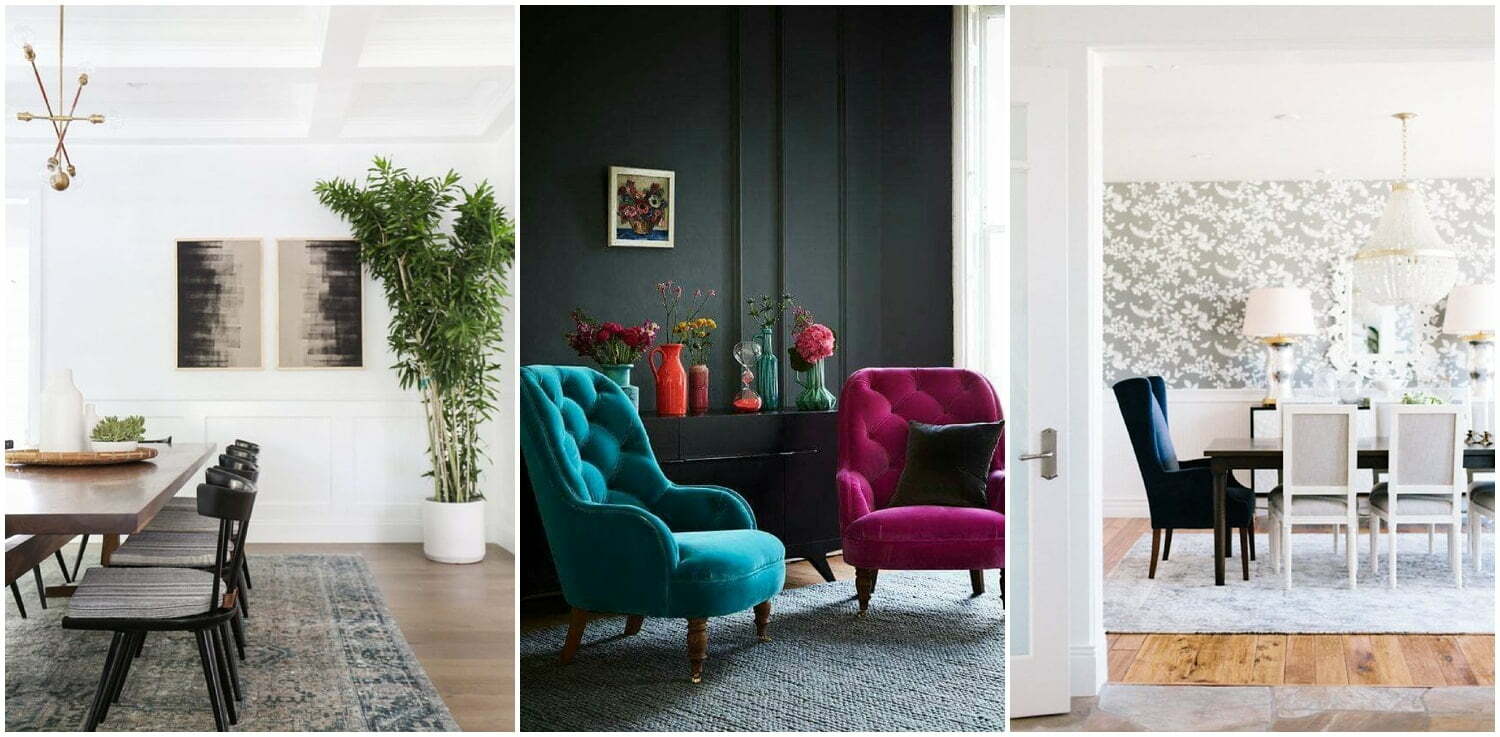 Wall panels provide a versatile canvas that can be used to change the style of your room at any time. It is a low maintenance luxury that adds an instant high end touch that gives space a sophisticated feel. Whatever way you decide to decorate your living room using wall panels we came up with a few ideas to help you with your inspiration.
Wall Panels and Paint
Wall paint above the panels is the easiest way to add to the decor of your room. It's relatively easy to change the colour of your walls if in the years to come you want to repaint them to refresh the look of your room. Keeping the panels white, as a neutral canvas, will make that change an easy one and will potentially go with every colour of your choice.
We compiled a gradient of choices to show you that dark colours aren't necessarily gloomy, white isn't clinical and pastels are as timeless as greys. All options should be able to contribute to your interior decor, by unifying it and helping the elements in the room to stand out depending on your accents.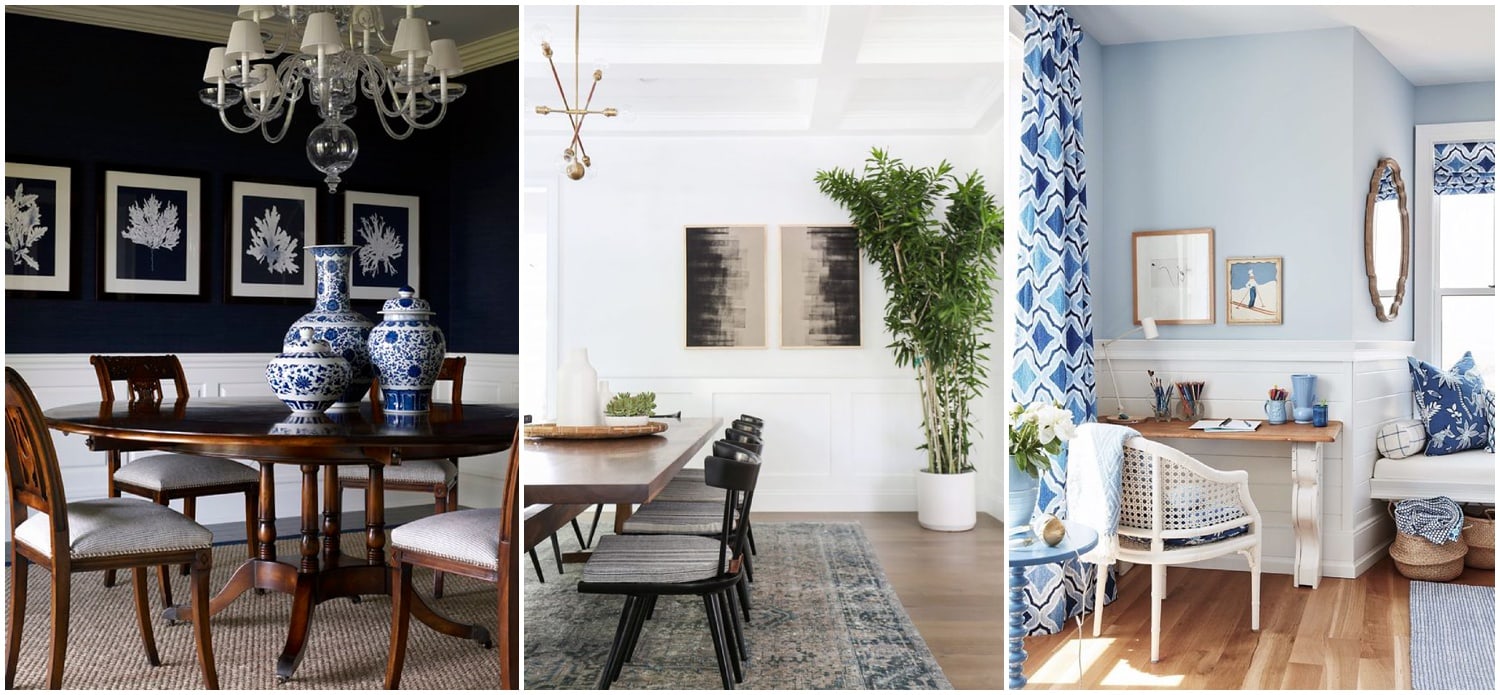 Pick a style...

We deliver high quality wall panels and offer assistance in sizing. Get in touch with us to order your panels today.
Wallpaper and Wall Panels
In our samples that combine wall panels and wallpaper you can observe that wallpaper contributes to the majority of the room's decor. By choosing to decorate your walls above the panels with wallpaper you are freeing yourself up from the necessity of putting up pictures on the walls and other accessories.
Wallpaper is a decor of its own. It is a simple way to add texture and beauty to the room effortlessly. The presence of wall panels once again add to the sense of sophistication and high class balancing out busy patterns of the wall paper. Even though the two elements are traditional when paired together they achieve a modern and trendy designer look.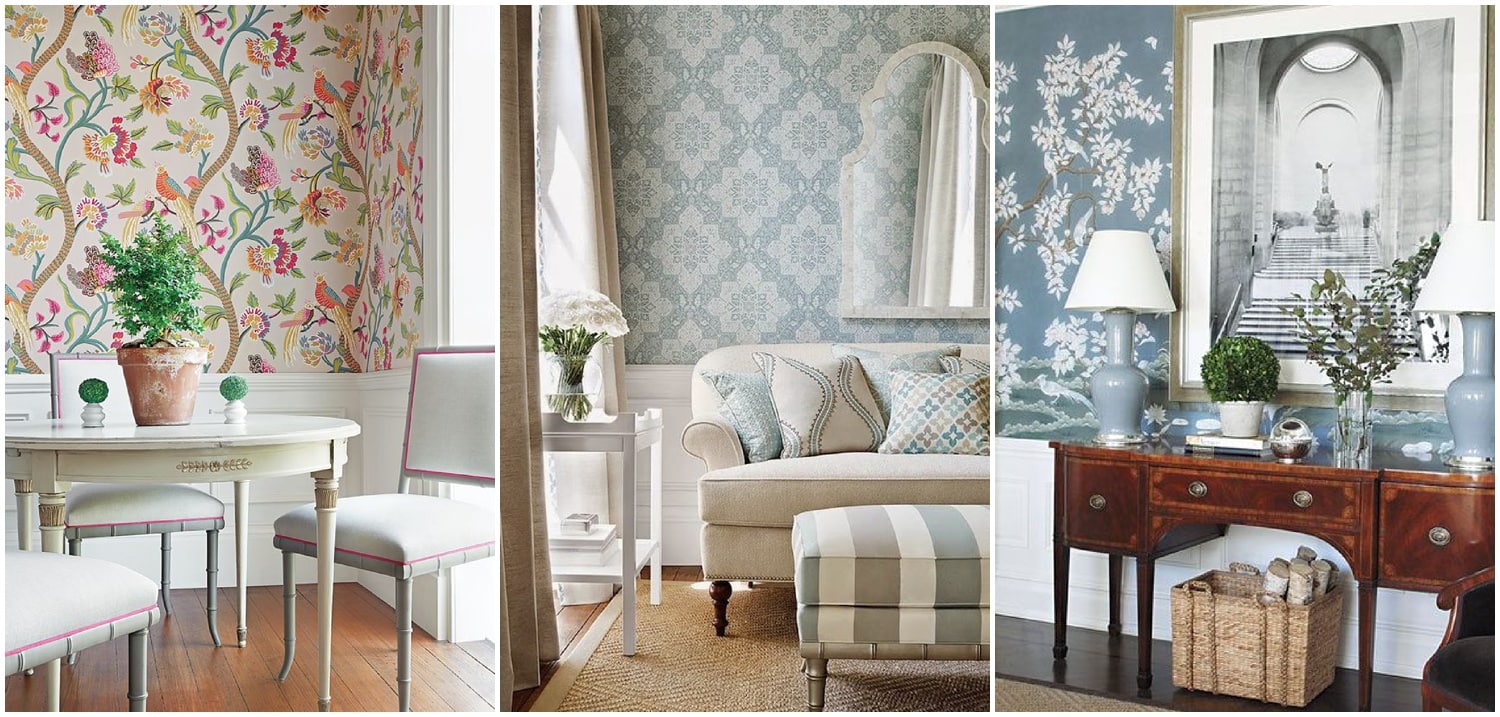 Dramatic and Contemporary Wall Panles
Dramatic and contemporary look says it all. By observing interiors of rooms decorated around dark coloured wall panels it evokes designer a look almost like a magazine spread. When it comes to dark panels, there is a variety of different heights. You can either cover the entire wall or only a section of it. Dark wall panels can be installed as an accent wall depending on your preference and the room's ability to carry the colour without overwhelming the space.
Dramatic wall panels will work well in rooms with lots of natural light containing either large windows or windows from floor to ceiling. High ceilings will carry dramatic wall panels better then lower ceilings due the striking presence of the element that will need more height without overwhelming the room. Dramatic wall panels is a fun and tasteful way to experiment with your interior design and can also be a way to get inspired when looking for ways to express your personality. To get your own customised wall panels click here.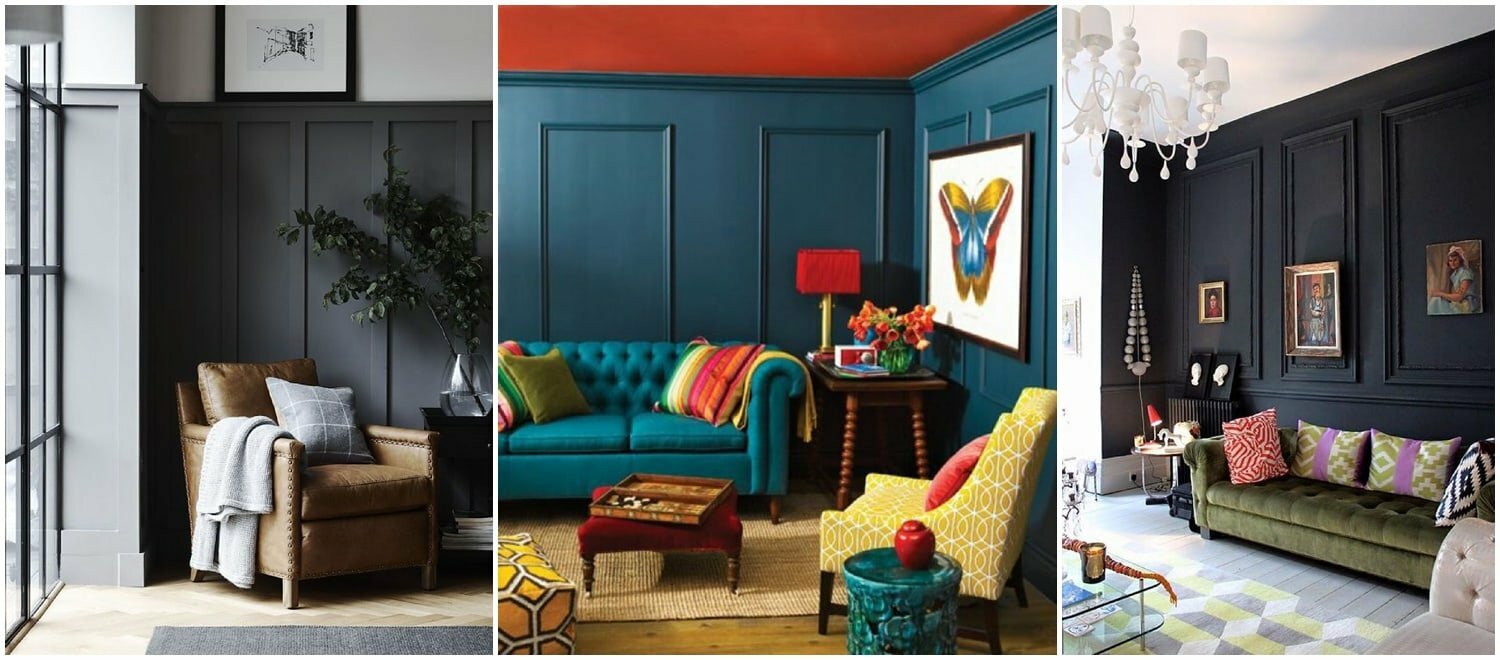 A living room incorporates activities such as relaxing, catching up with your family and hosting guests. Wall panels will help you accommodate a feeling of warmth and welcomeness along with a profound relaxing and cosy element sought in a living room. Having these ideas in mind you now know that wall panels are flexible and will be able to adapt to every style you may have in mind.
Our company has lots of experience working for commercial projects and if you're looking to get your business exhibited at a trade show consider our service in exhibition stand design.