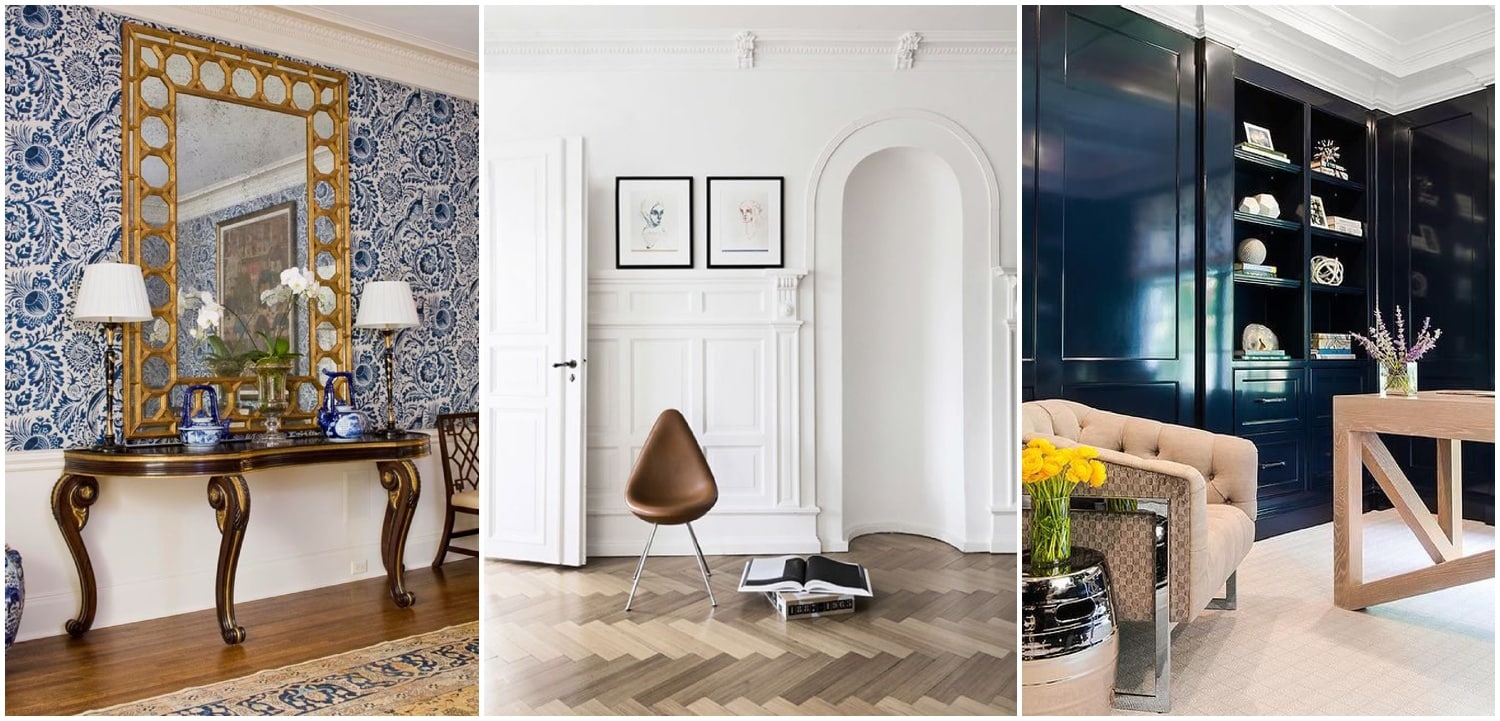 Wall panels is a way of adding a luxurious and cosy look to your home. It is worthwhile noting that when it comes to trends, it is merely a way of adding a new updated twist to already existing trends.
In this article you will see all the different elements that can be added to either update the look of your wall panels or fit a room with new ones. Below you will be inspired and to decorate your home with wall panels and it's worthwhile mentioning that we offer wall panels that may not be the same but are very close to all of the designs you will find below.
Floral Prints and Wall Panels
Floral prints are coming back into fashion everywhere. You can notice clothes and shoes with embroidery and floral prints in interior design such as upholstery fabrics and wallpaper. Wallpaper is making a huge comeback and looks fantastic when combined with wall panels.
The beauty of wall paper is that it's a decor in itself, effortlessly filling up the room with colour and warmth and cosiness. If you love busy wallpaper but don't want to overwhelm the room, white wall panels balance out the abundance of patterns and colour.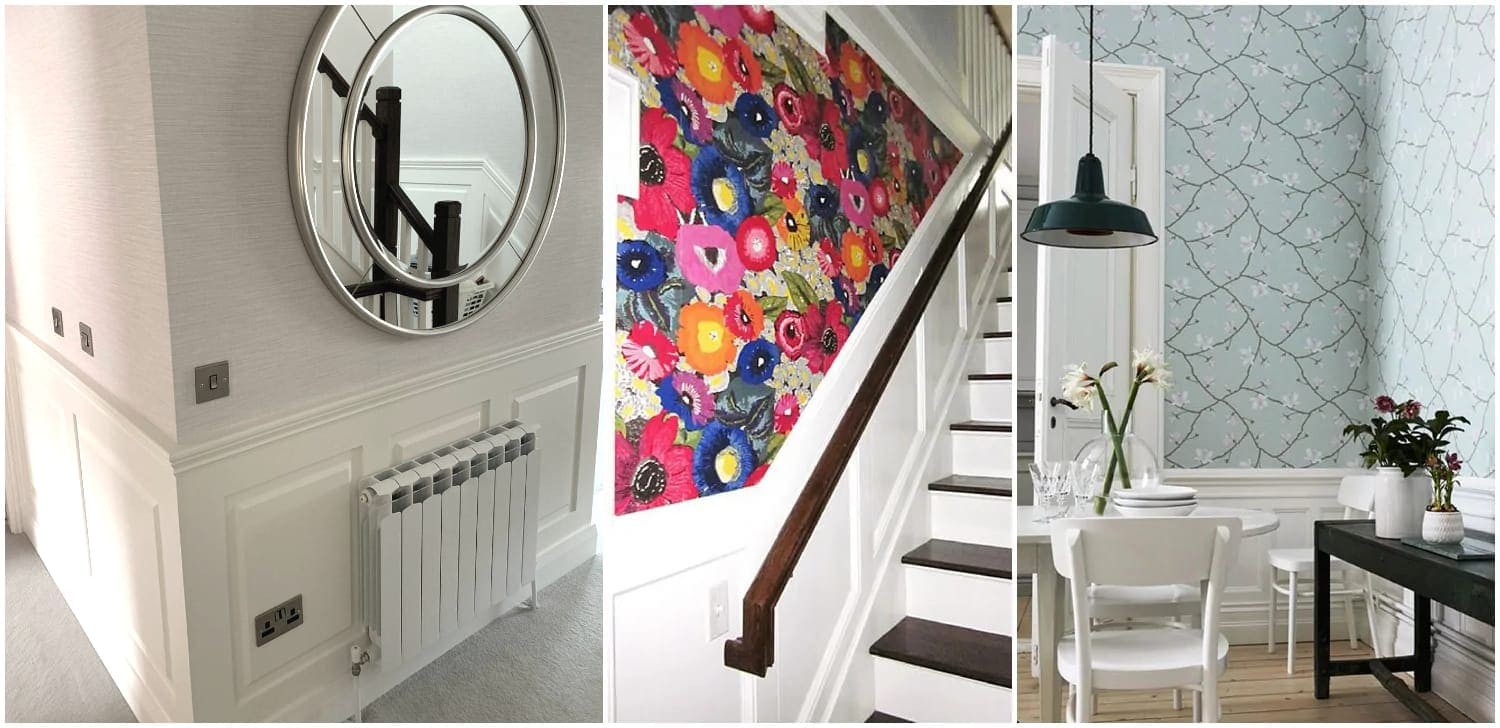 Pick a style...

We deliver high quality wall panels and offer assistance in sizing. Get in touch with us to order your panels today.
Lacquered Wall Panel
Lacquered wall panels is a simply way to add a wow factor to your room. It is subtle and yet a trendy way to make your room look sleek. There are a few interesting facts about it and the reason we chose to showcase dark wall panels below is because they show off the reflection the best.
You can apply that to your white wall panels and the way to do it is to simply order this type of finish. The reflection on the wall panels will help the light to bounce off it and help small rooms struggling with space to visually enlarge them and brighten them up.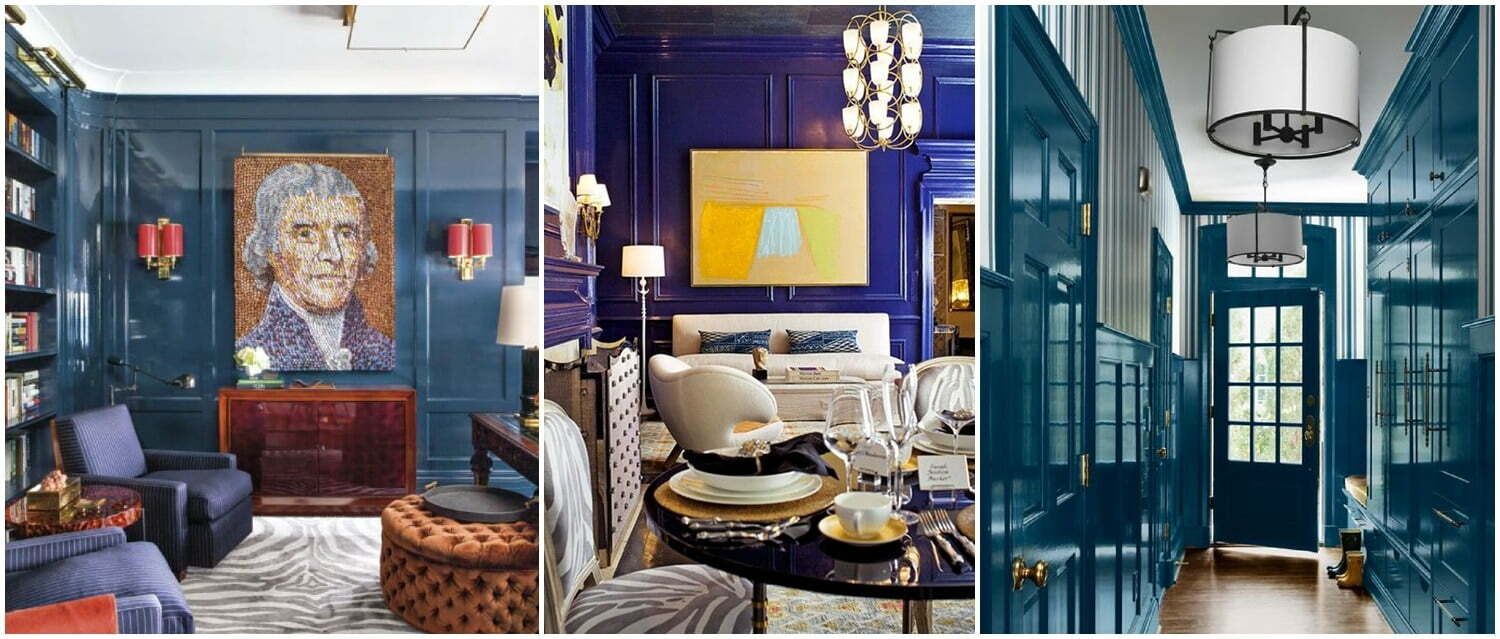 Wall Panel with Tiles
If you love patterned tiling you can rest assured that it will look stunning when paired with wall panels. Since artisan, high quality tiling with unique design are very trendy and will most likely stay that way for a while, you can pair the tile with wall panels, such as a beadboard.
A timeless look can be achieved by breaking up the pattern below the panels and accentuating the tiles. The lines of beadboard panels will act as guides by visually leading the eye to the floor. Flat or tile wall paneling are great ways to visually tidy up the space adding a sense of relief when there's a busy decorative tiling on the floor.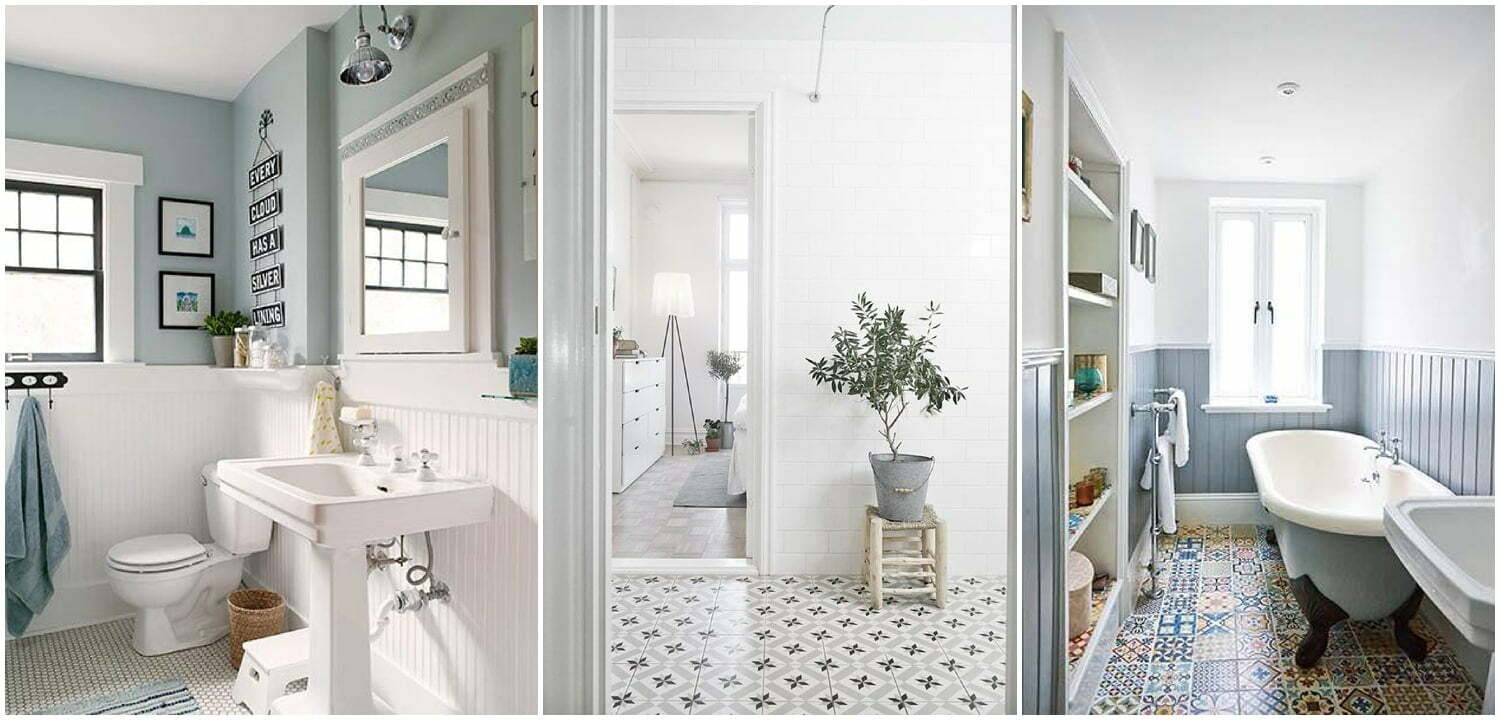 Wall Panel and Minimalism
The Scandinavian look remains trendy in interior design pushing for minimalism. Rather than exposing the walls with white paint, installing white wall panels will achieve a more chic and sophisticated yet minimalistic look. Whether you want to go all the way up to the ceiling or partially it's a simple way of dressing up a room by adding a little texture.
The reason this concept is still growing is because we strive to get away from our busy lives into a place of simplicity that is our home. A new and fascinating factor of interior designs is achieving Instagram ready decor which is easily attained through minimalist interiors and white wall panels couldn't be more helpful.
Wall panels in kids rooms is a quick way to make them look tidy and clean. If you want to go further and create more space in your kids rooms we suggest you look at our selection of bunk beds Ireland.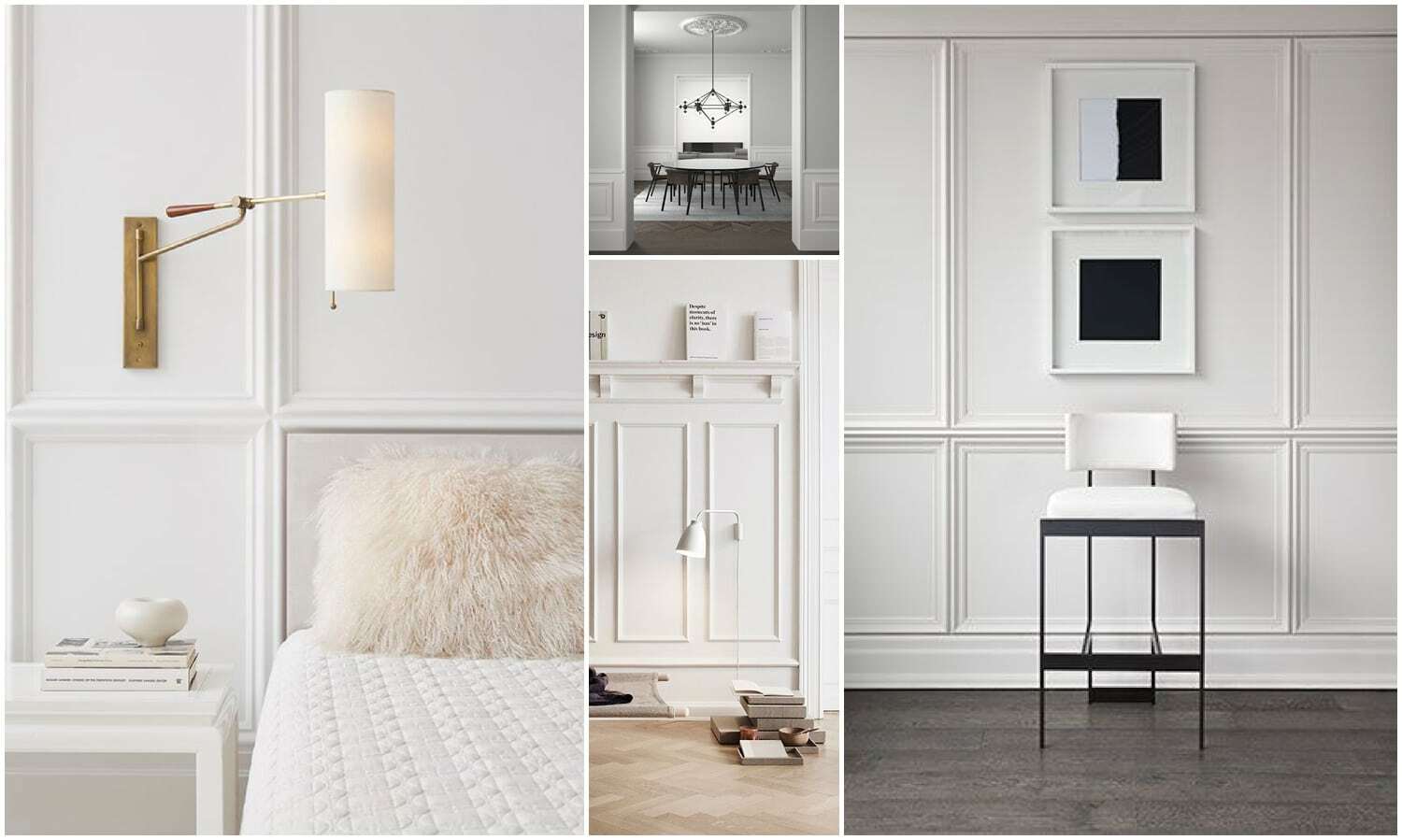 When it comes to trends it is evident that they change quickly and the most important thing is to add your personal touch to your interior design. With wall panels, long term, you will always have a lot of options to change up the feel and the look of the room through wall colours, wallpaper and the finish of the panels.
In the process of upgrading the look of your walls you can have your heating system upgraded to a new and sleek version that will not only blend into the interior decor but will be a way to save on your upcoming electricity bills, as well as keep your home warm and dry.