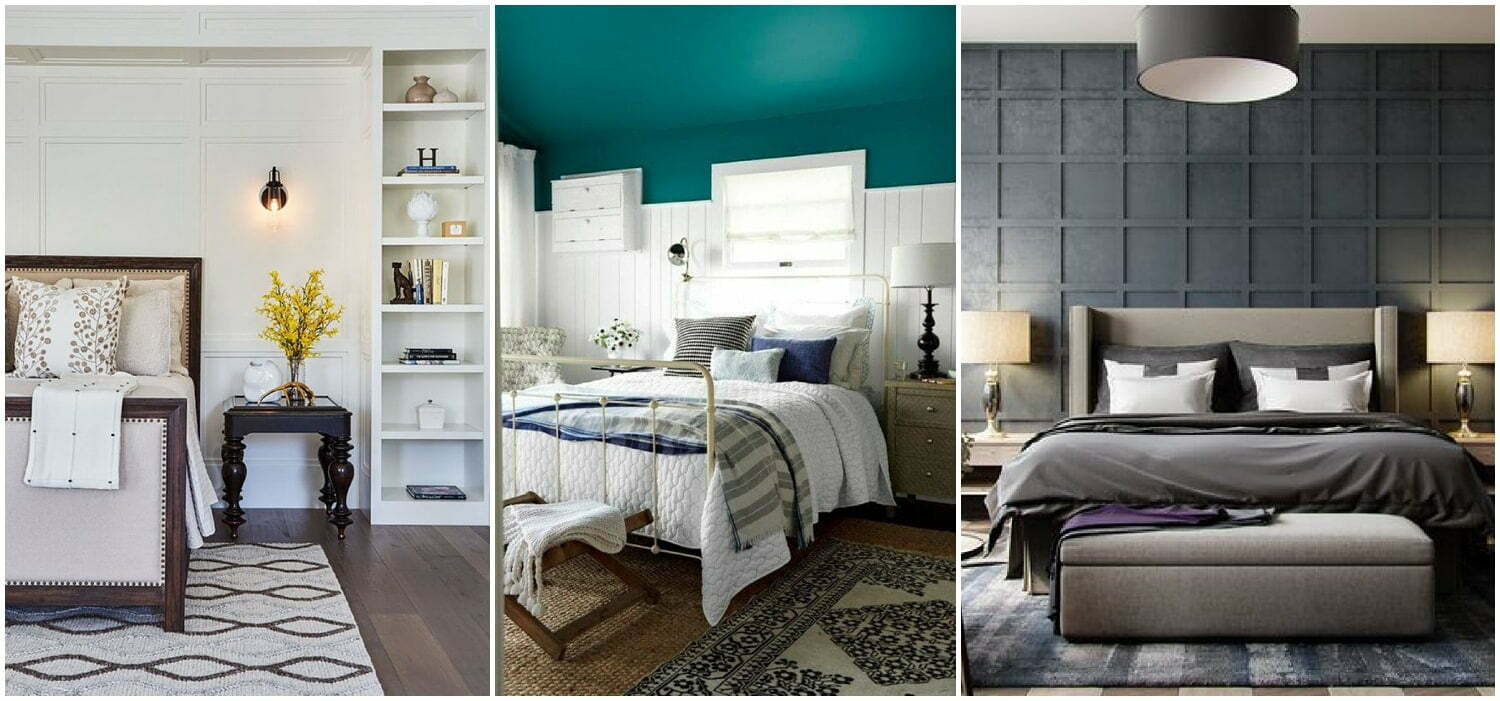 Paneling a bedroom is a fun experience especially when you are honing in the idea that it is your personal space and you get to decorate it the way that makes you relax and unwind. There are a couple of routes you can go down with wall paneling in your bedroom. Certain choices of wall paneling will require you to pay attention to the details that will determine whether it's a good choice for the build of your bedroom.
Accent Wall with Panels
Just like an accent wall decorated with wall paper it is very common to wall panel one of your walls in your bedrooms accentuating the importance of it. Before you do it determine that wall and one of the simplest ways to do that is to decide what wall stands out the most when you walk into your bedroom. Simply put, the first place you turn your head towards when you enter the room will be your feature wall.
Normally that wall will be the background host for the centrepiece of the room and in the case of a bedroom it will most likely be the bed.
The beauty of an accent wall that has been panelled and painted a darker colour than the rest of the walls in the room will help you accentuate the design of your bed, the headrest and the choice of fabrics on your bed. It can also visually substitute a headrest for your bed meaning that it can become the centrepiece of the bedroom on its own.
Accent walls will especially look very attractive in kids room where the bunk bed is placed against it. We have a range of beautiful bunk beds to look at if you click here.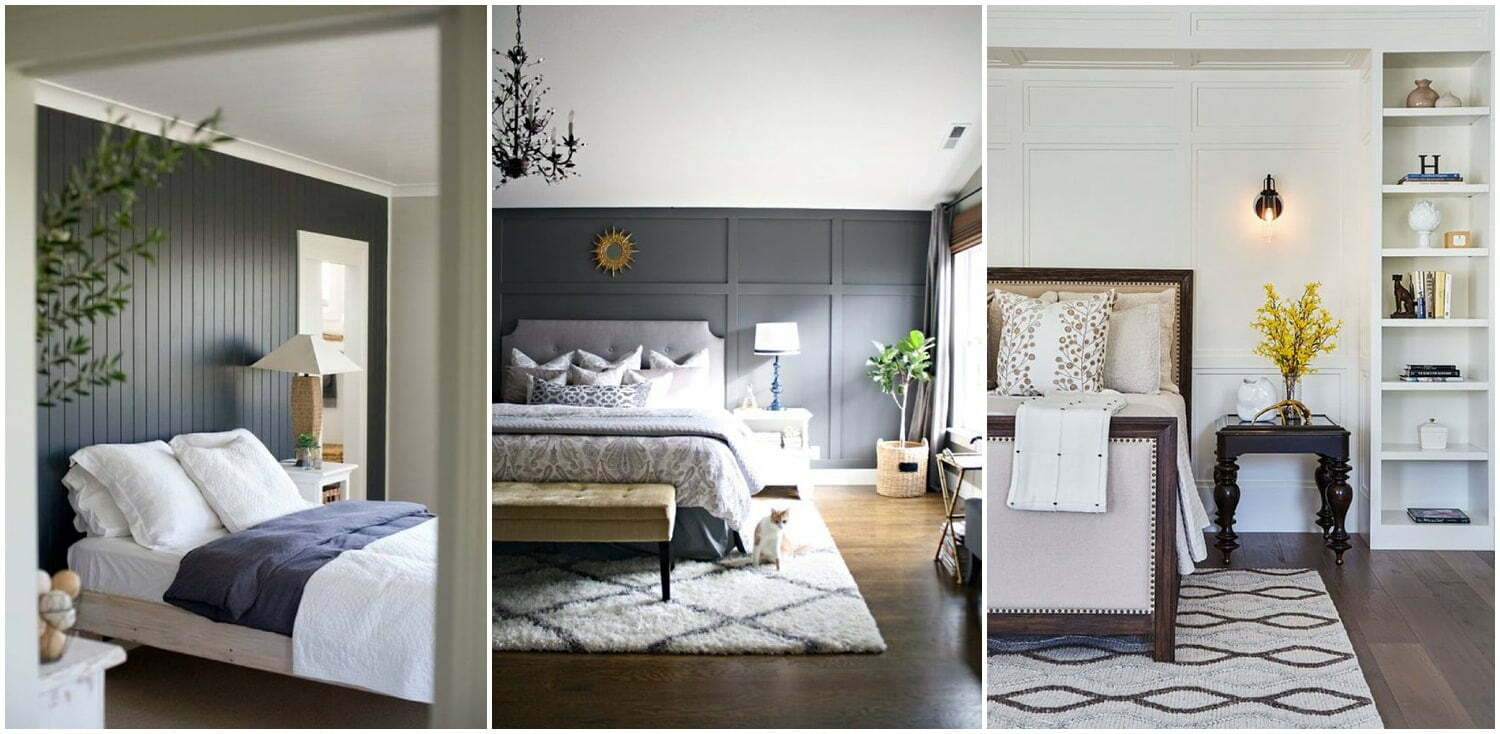 Pick a style...

We deliver high quality wall panels and offer assistance in sizing. Get in touch with us to order your panels today.
Traditional Wall Panels
The traditional panel height expected at 960mm and colour which is normally white or ivory can do wonders to your bedroom decor.
The white colour will visually increase the sense of space and will brighten up the area. It usually creates an airy feeling in a room and a tidy looking effect in a bedroom. You will notice that if this traditional approach paired with a darker wall colour such as navy, it can create a further expansion of visual space in a room.
These types of contrasts in colour and texture add to the formation of personality and character. You'll be able to make that choice based on your personal relaxing preferences.
Many wall panelling jobs are part of a bigger house renovation, which often includes replacing — or simply servicing your heating system. You can upgrade your home or apartment storage heater by getting in touch with the team at StorageHeater.ie, because a bedroom should be warm and welcoming — and if you are utilising storage heating radiators for your home heating needs you should always make sure they are working perfectly.
Remember, a bedroom is the space where you would normally recharge your batteries after a long day and a place you first see in the morning. It means that tuning into creating a calming and a pleasant uplifting effect will determine what type of paneling you will prefer.
Floor to Ceiling Wall Panels
Floor to ceiling wall paneling is usually a home to high ceilings. Have a look at the architecture of your building and think of its style. Tuning into the features of your home it will be easy to determine with floor to ceiling paneling is something that your bedroom is able to pull of as a look. This sort of wall paneling will certainly result in a royal and sophisticated look. You will find that the rest of the decor will bounce off the style of your walls.
If you love a quirky and unusual approach and while keeping it traditional and clean, dark and dramatic finishes can be a bold statement to the decor of the bedroom. The exact opposite of that is minimalist approach, evoking romantic feelings in the bedroom through white finishes. Whilst dark colours will help you accentuate all the furniture and decor pieces in the room, white will provide a large surface for light reflection. Both approaches will help you achieve a sleek and designer looking space with traditional features.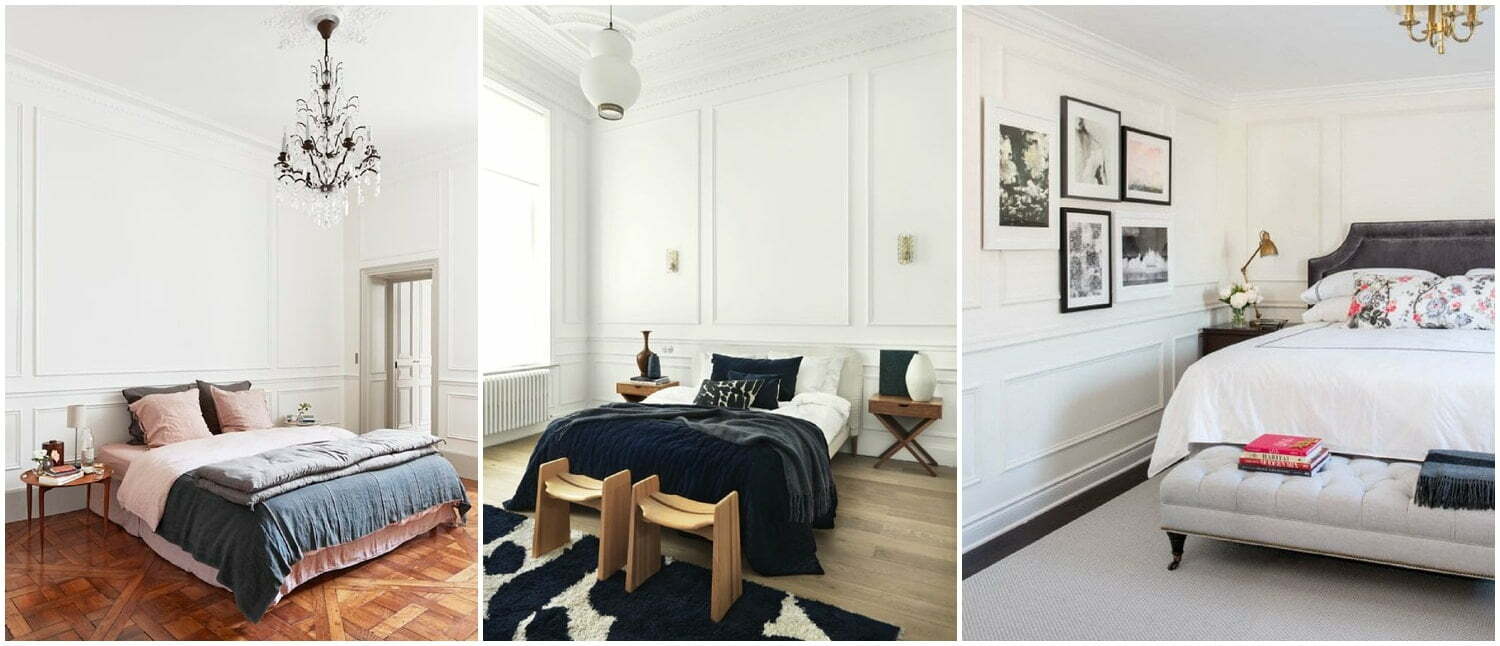 Wall paneling is a beautiful addition to a home decor and through it's texture and it's ability to fit into any style it is a shortcut to creating a personality and charging a space with personality.