Wall paneling works everywhere and it's the easiest way to achieve a look that is simple, tidy and sophisticated. Designing your bathroom you may think that wall panels will only work in large spaces but we're here to show you that there are many ways you can use wall panels to design a bathroom.
Two Tone Wall Panels
It may seem like a courageous choice to style your bathroom using dark colours. Wall panels give an opportunity to indulge in dark colours only partially. You can observe how dark walls combined with white wall panels give a bathroom a luxurious, high end look.
Similarly when choosing a dark finish for the wall panels it looks sleek. You will notice how dark wall panels make bath tubs, sinks and faucets pop off creating an instant designer look to the bathroom. If you are planning a bathroom renovation, don't forget to get your heating system checked — the heating in most Irish homes is done with an immersion heater. If your heater is not working at its best or if it's been a while since the last time it was verified by a plumber, book an immersion repair before organising any wall paneling work.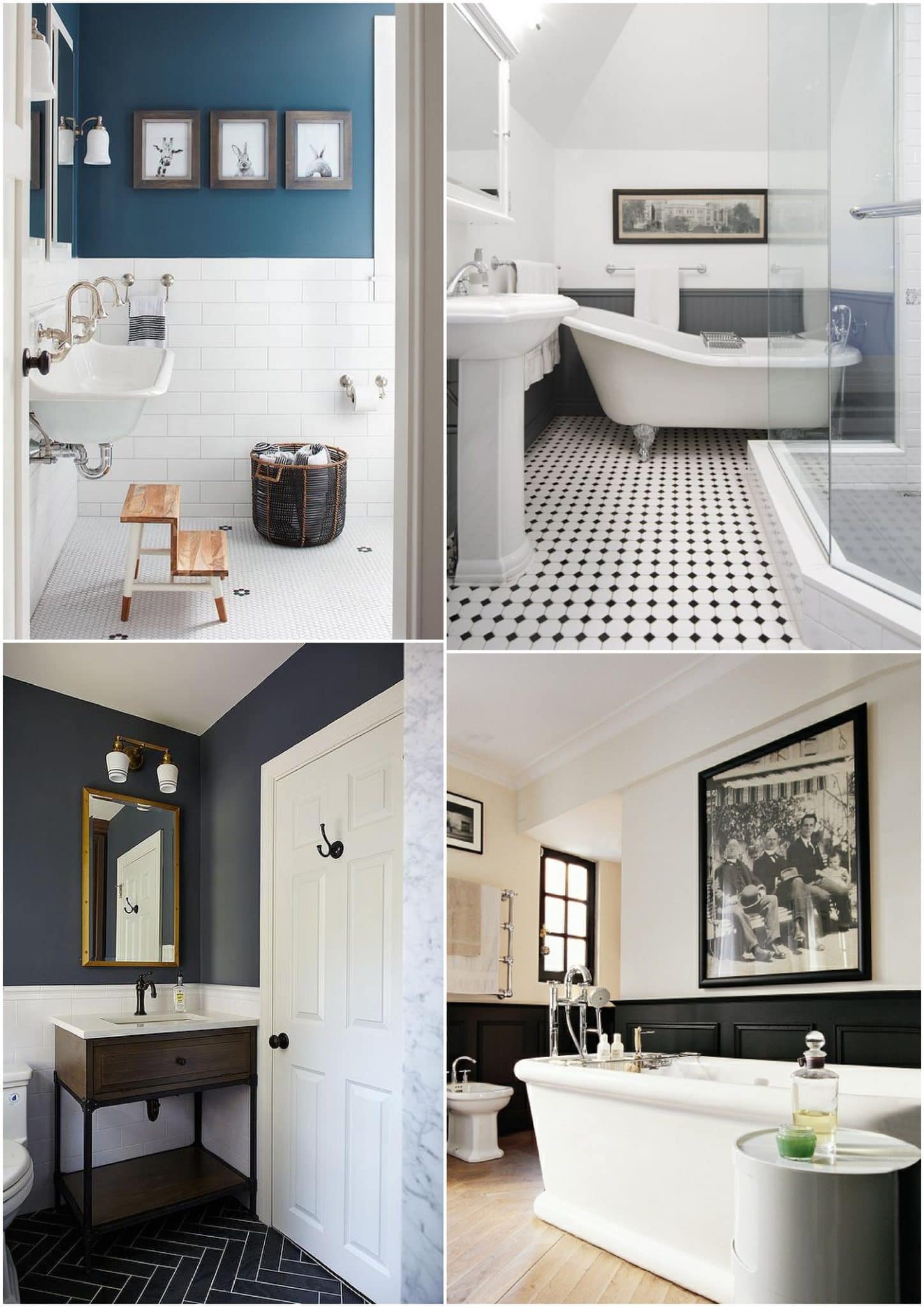 Pick a style...

We deliver high quality wall panels and offer assistance in sizing. Get in touch with us to order your panels today.
Neutral Wall Panels
If jumping to extremes isn't something you want to do just yet but still want a little bit of colour in your bathroom, neutral options may be the way to go. Neutral can be anything from pastel colours, we find teal works well in the bathroom, to greys and whites.
Get inspired by looking at how you can either paint the walls or finish wall panels in colour. If you want to keep it simple and avoid much colour you can tone your walls in grey and leave the panels white. This will end up looking just as calm and refreshing as pastels colours.
An amazing design choice is to get radiator covers that either match or complement the colour of your panels. You can get radiator covers in white, pastel, muted tones or any other colour. For bespoke radiator covers we recommend visiting radcover.ie.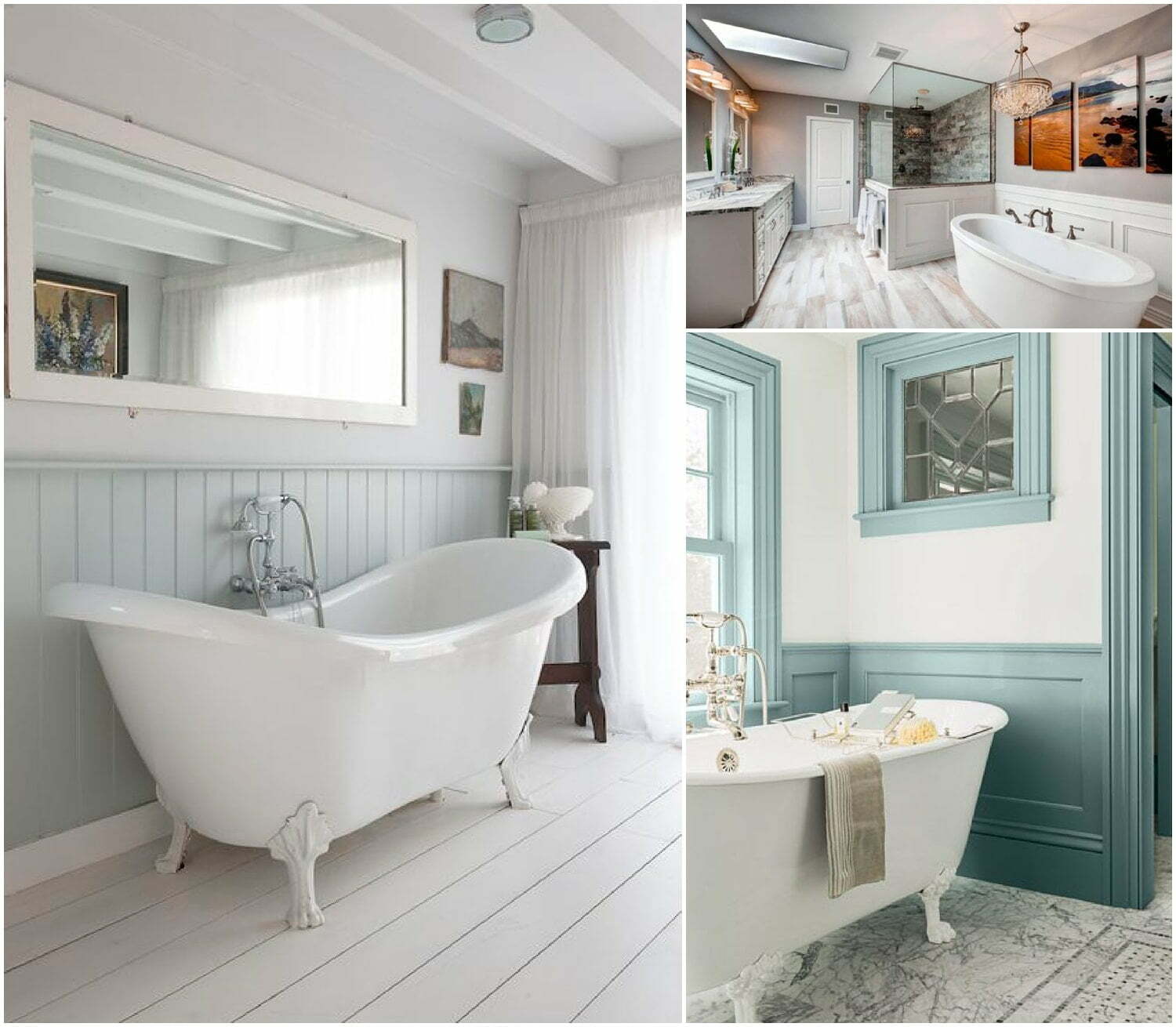 Wall Panels and Wallpaper
Wall panels and wallpaper are trending and it's because it's an effortless way to make a place look traditional, sophisticated and modern. Adding wall paper and picking up the colour from the likes of tiling and shower curtains is a simple way to decorate a bathroom. Busy patterns are no longer old fashioned and dark colours give the walls a visual expansion of the space.
If you absolutely love wallpaper then wall panels are the saviour of this idea to make sure it doesn't overkill the bathroom with a busy motifs. In our inspirational samples you can see how you can tastefully match wall panels with wall paper and tiles. Such rich mixture of texture and pattern will always be a reflection of character and a unique and personal touch in interior design.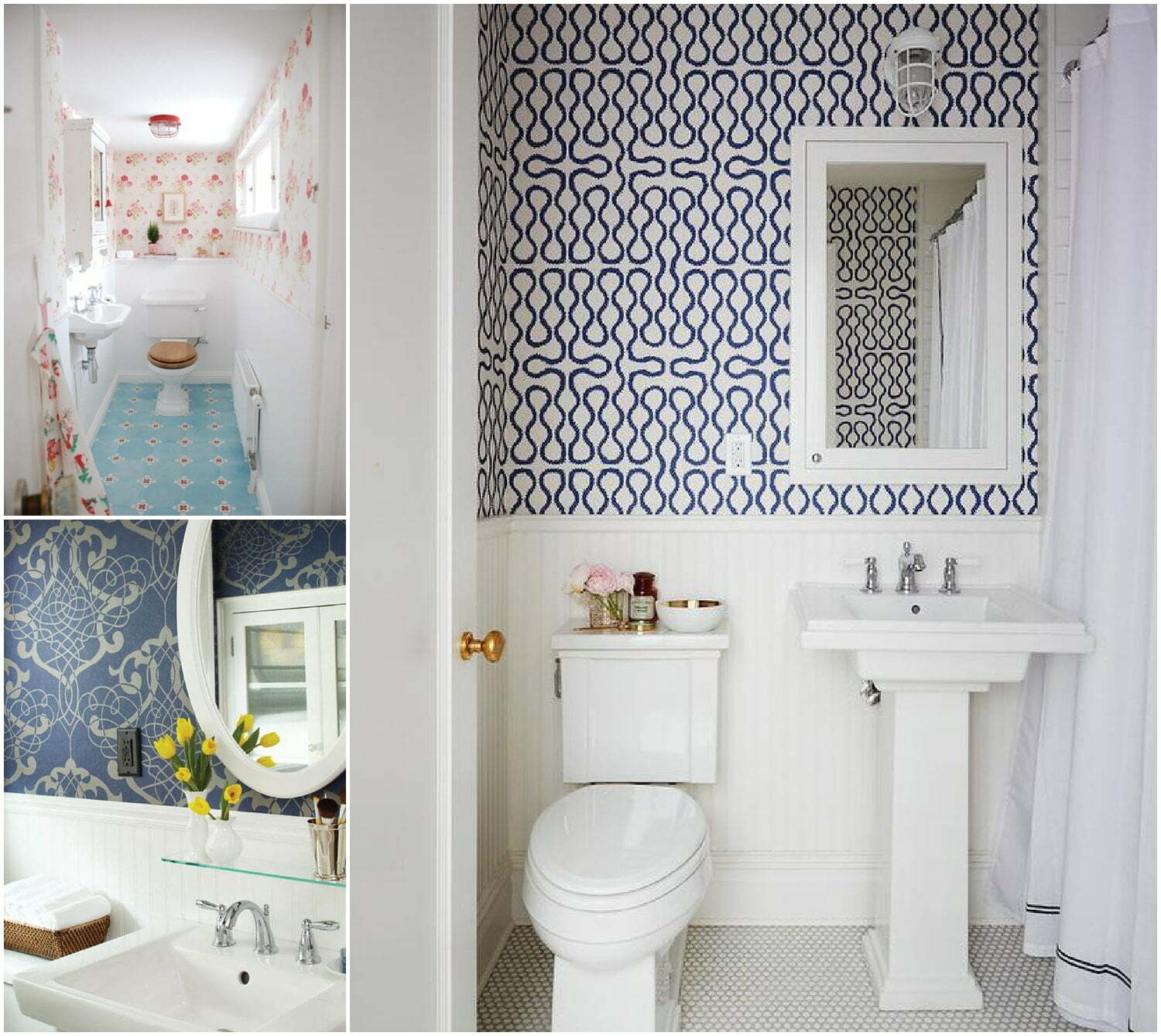 Wall Panels and Tile
This is a unique decorative feature you don't see a lot. Installing wall panels with a line of tiling on top of it is a delicate way to add a personal touch to the room. The tiles can be of a neutral colour to give you flexibility should you wish to change the colour of your walls in the future.
Depending on what look you want to achieve as a result, tiles will contribute to a coastal look especially when combined with beaded wall panels. The reflective effect of the tiles will catch the light and add a little bit of glamour and playfulness to the room.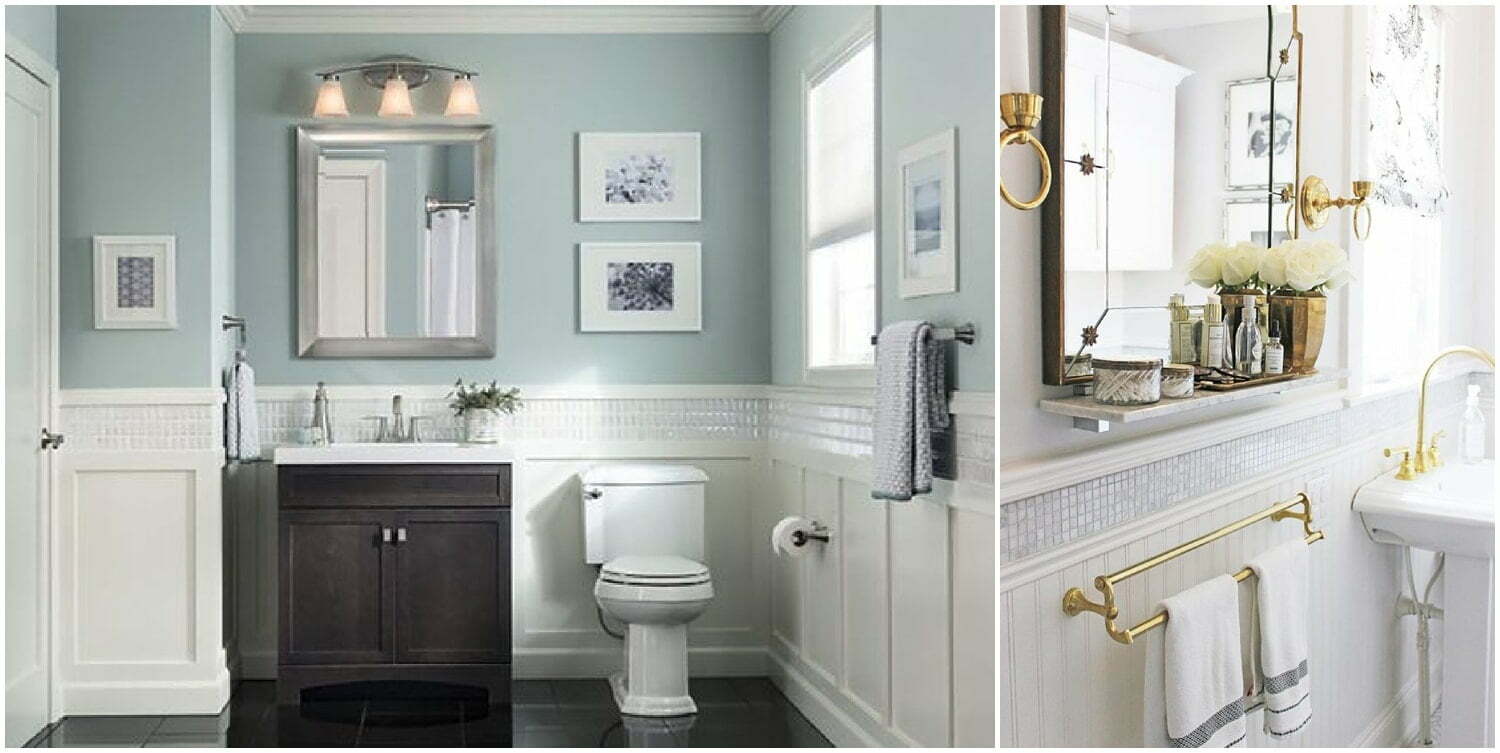 All White Wall Panels
If you're striving towards simplicity and minimalism, we compiled a set of images to showcase how you can combine white walls and wall panels in order to achieve a stylish and luxurious design. White on white at first may seem like a boring idea but if you look at how you can add contributing elements like an authentic towel rack or a wooden door where the idea of less is more comes into play.
Just like with dark colours that make elements of interior decor pop off them for impact, white colour can accommodate much more flexibility. You can dress up a room that has white wall panels and white walls with pretty much anything you want. The beauty of it is that this tonal choice is very flexible and will always remain timeless.
Paneling a bathroom will allow you to unify the bathroom decor into a cohesive and matching design. Wall panels will act as a relief in places where there is too much colour or pattern or as an accentuating feature where you want to show off a centre piece. Keep in mind that paneling can be installed at any height taking into consideration fixtures, windows and other design elements of the room.